Backlit
Backlit is a latest generation LED fixture that stands out for its economy, luminous efficacy and reliability over time. The LED sources located on the back of the appliance emit light directly downwards to obtain the best performance in optimal operating conditions, making sources lifetime as longer as possible. Backlit can be installed as a recessed lighting panel for modular false ceilings or as pendant or ceiling mounted if matched with Modular System's boxes solutions.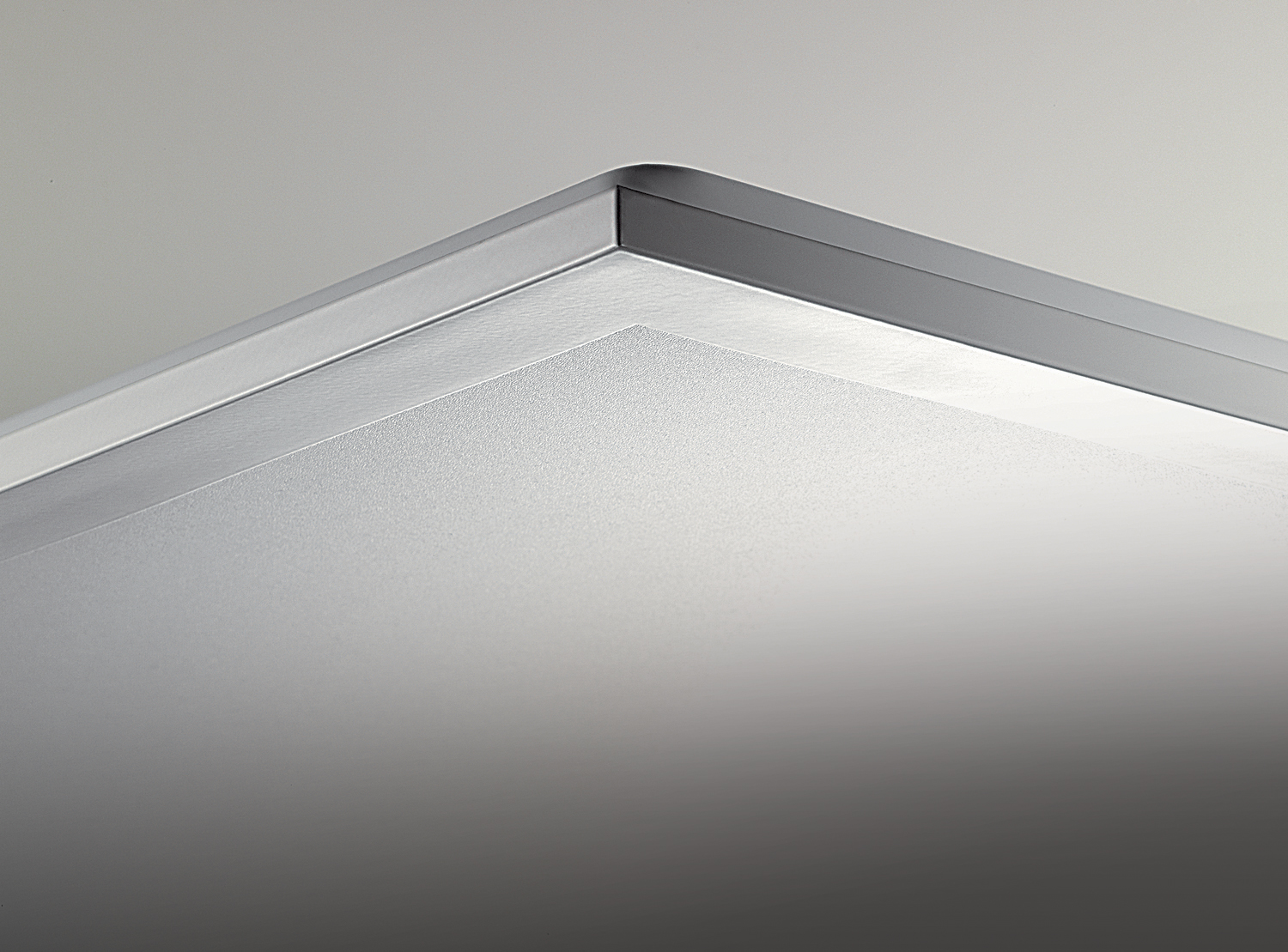 The Led Panel Smart line is offered in a wide range of versions, in terms of output, colour temperatures and power supplies. All versions are characterized by enhanced luminous emission control to ensure maximum visual comfort, with a UGR < 19 and the complete absence of flicker.
Microprismatic Led Panel is fitted with the latest "Glareless" panel, which consists of a special prismatic 3 layer screens that harvests 20% more of the flux emitted and reduces glare, ensuring that a UGR value < 17. Optimal visual comfort and no flickering make Panel Led devices suitable for the lighting of environments dedicated to working activities where monitors and laptops are used.
Led Panel Tunable is capable of recreating the cyclical nature of natural light and dynamically illuminates the surroundings so that the intensities and colour temperatures vary over time, to ensure maximum visual and physiological comfort for the inhabitants.
Led Panel High Protection completes the Smart line with version IP65, which is suitable for both the lower and upper parts of the unit, making it suitable for all indoor installations where a high degree of waterproofing and clearness of lights is required.
Panel Box
Panel Box kit frames are suitable for Backlit and Led Panel for pendat and ceiling installation. Panel Box for Panel Led are available also for wall mounting. Panel Box kits are supplied complete with fixing or suspension elements as well as a 3-pole and 5-pole power cable for DALI systems, and included must be completed with the choosen Backlit Panel or Led Panel (not included). The Panel Box are available for all sizes of Led Panel series but not compatible with Smart High Protection IP65 LED panels.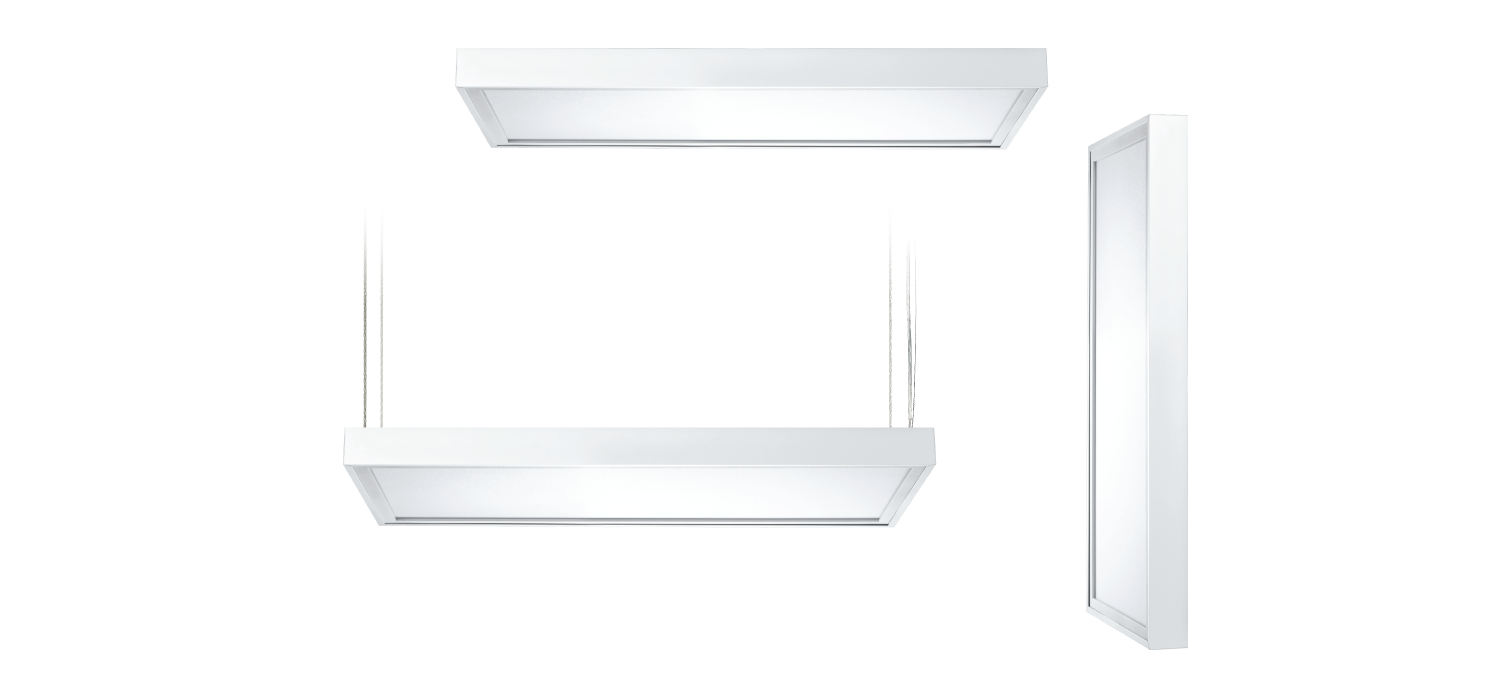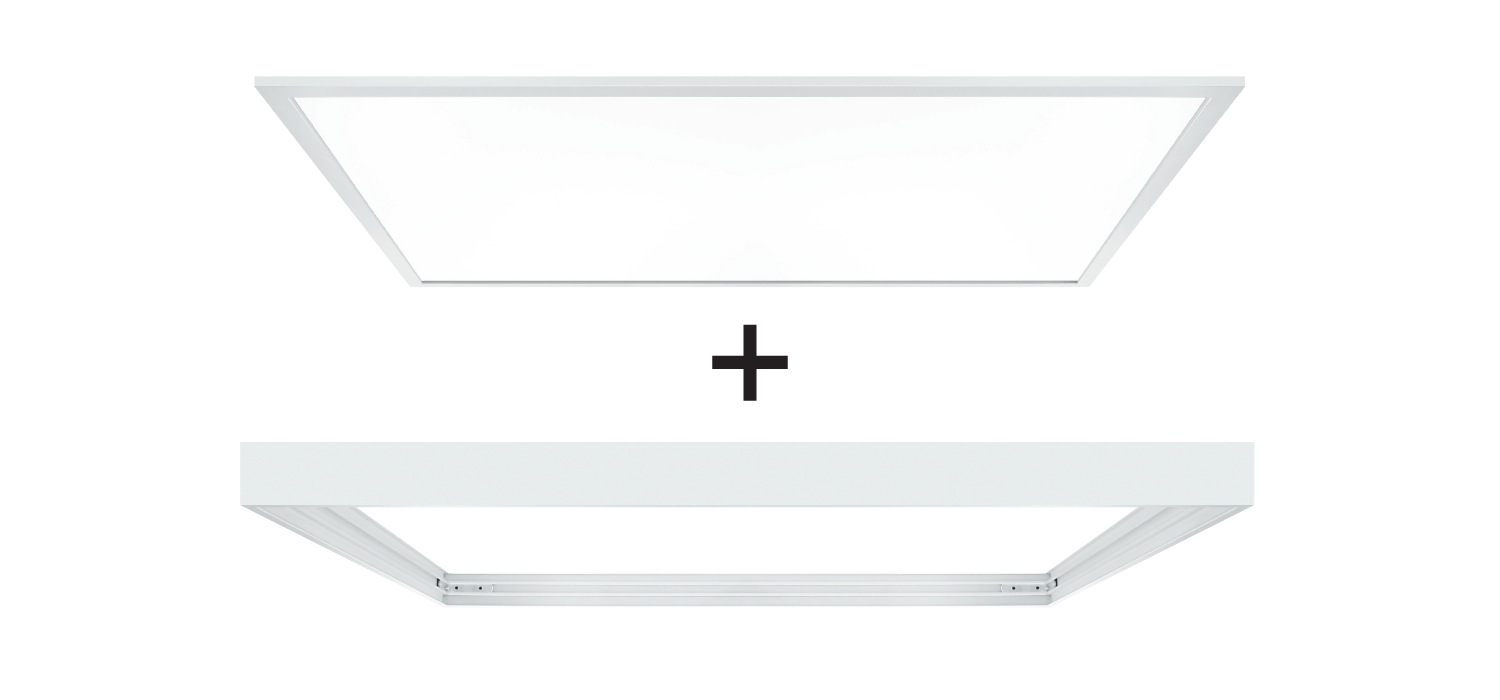 Panel Box for Backlit Panel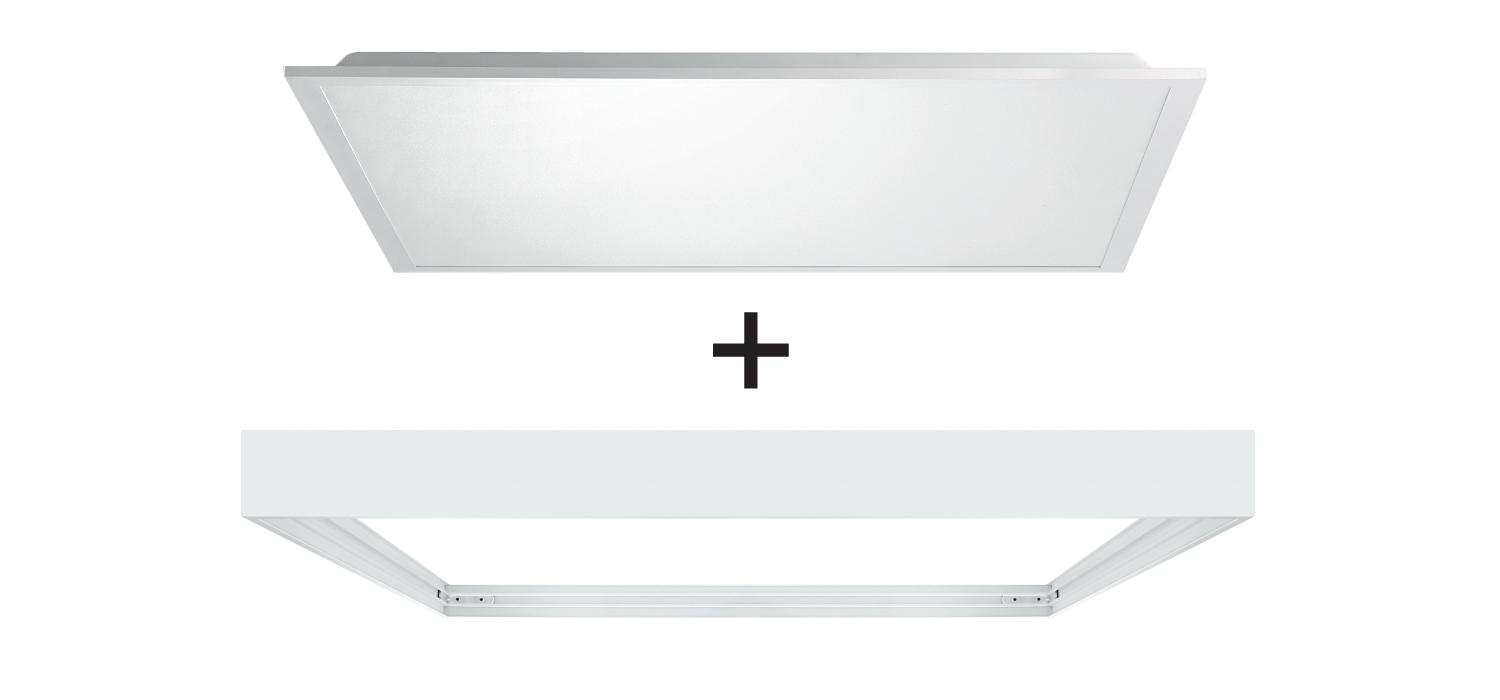 Installation accessories for Led Panel
All 60×60 panels of the Led Panel series are installed in support of modular ceilings. It is also possible to install them on ceiling or plasterboard ceilings thanks to the special installation accessories.