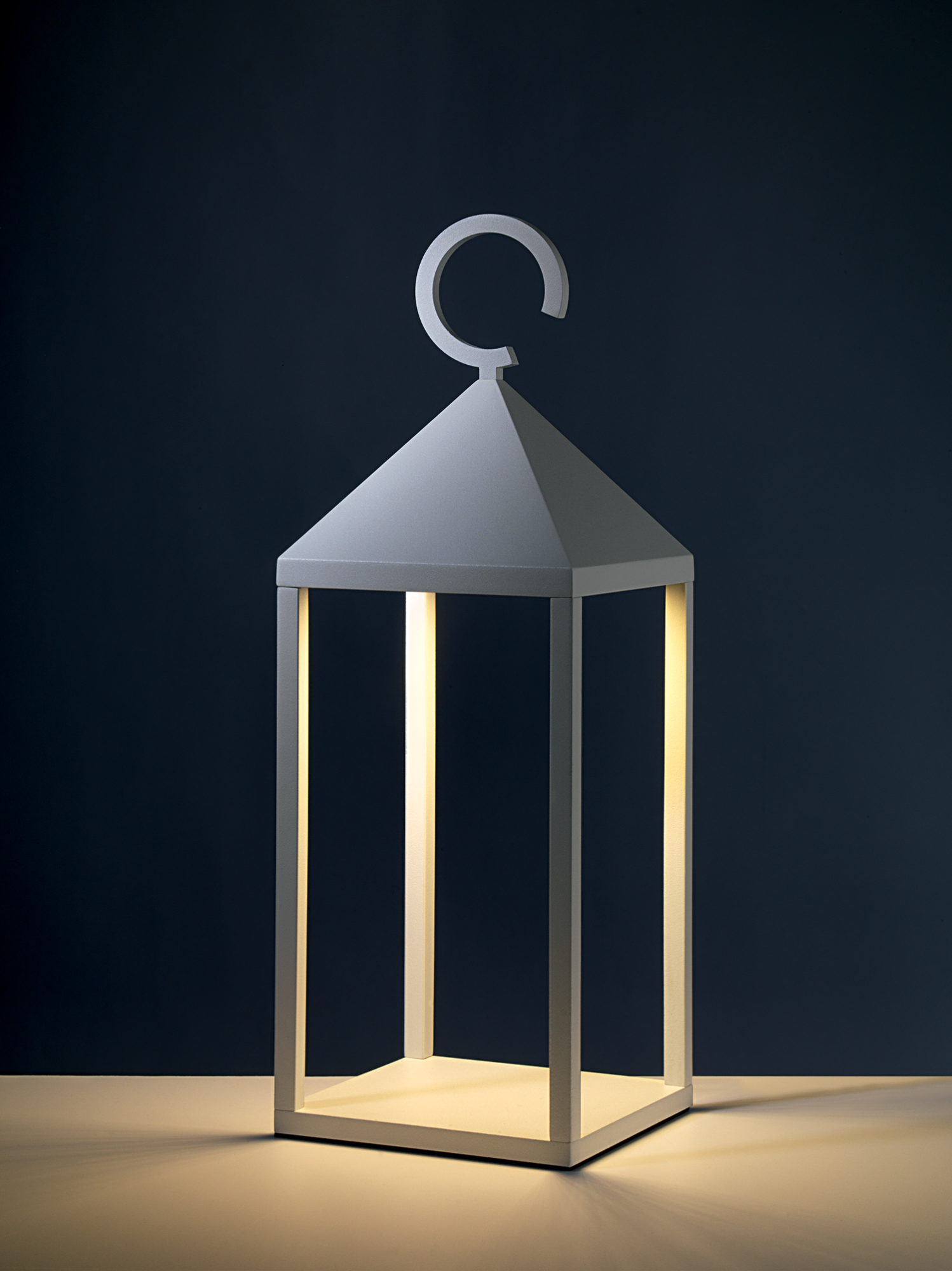 Joy is a portable, rechargeable and cordless table lamp. It recharges with a supplied USB cable and has a maximum autonomy of about 9 hours. It is equipped with a soft touch button located on the body of the appliance for switching on and off. Joy can also be placed on the table outdoors, or it can be hung using its open hook, integrated in the body of the lamp. Joy's light is extremely comfortable because the 3000K SMD Led source is always completely hidden from view and protected by an opal screen that pleasantly diffuses the light. Joy is particularly resistant; it is made of die-cast aluminum and weighs 1.3 kg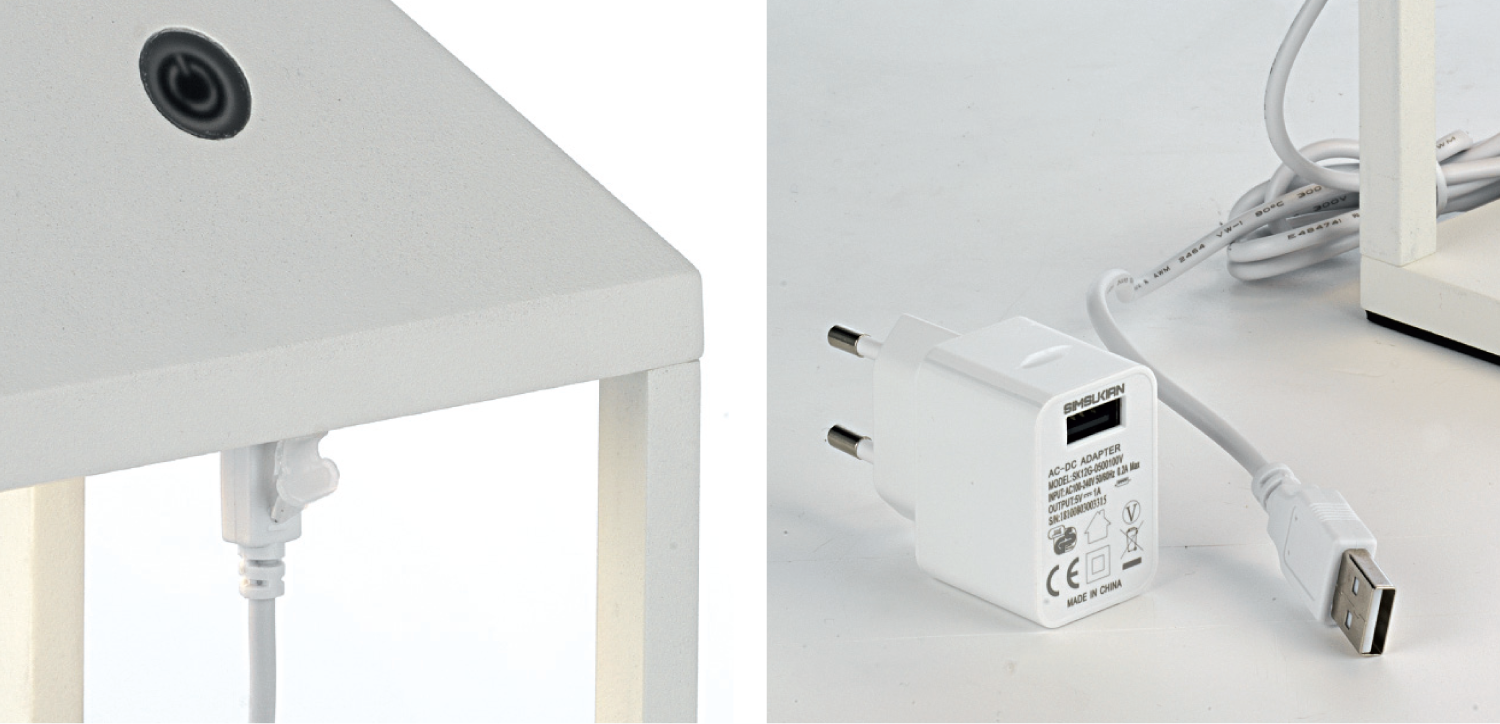 Spherical shape and made of thermoplastic material, Sphere is a floor lamp designed to illuminate gardens and green areas, it is equipped with a black rubber power cable, 300 cm. long and wired with Shuko plug; it is equipped with E27 socket for Led or FBT lamps.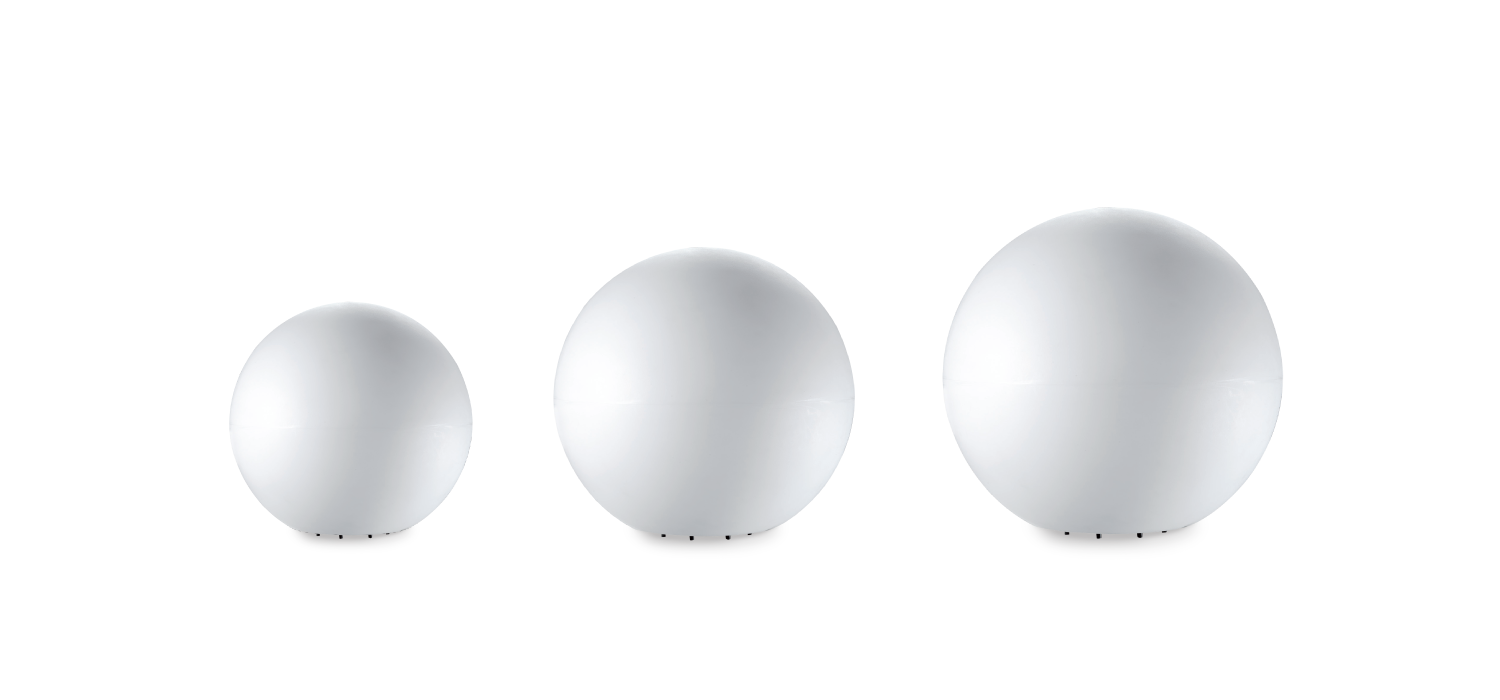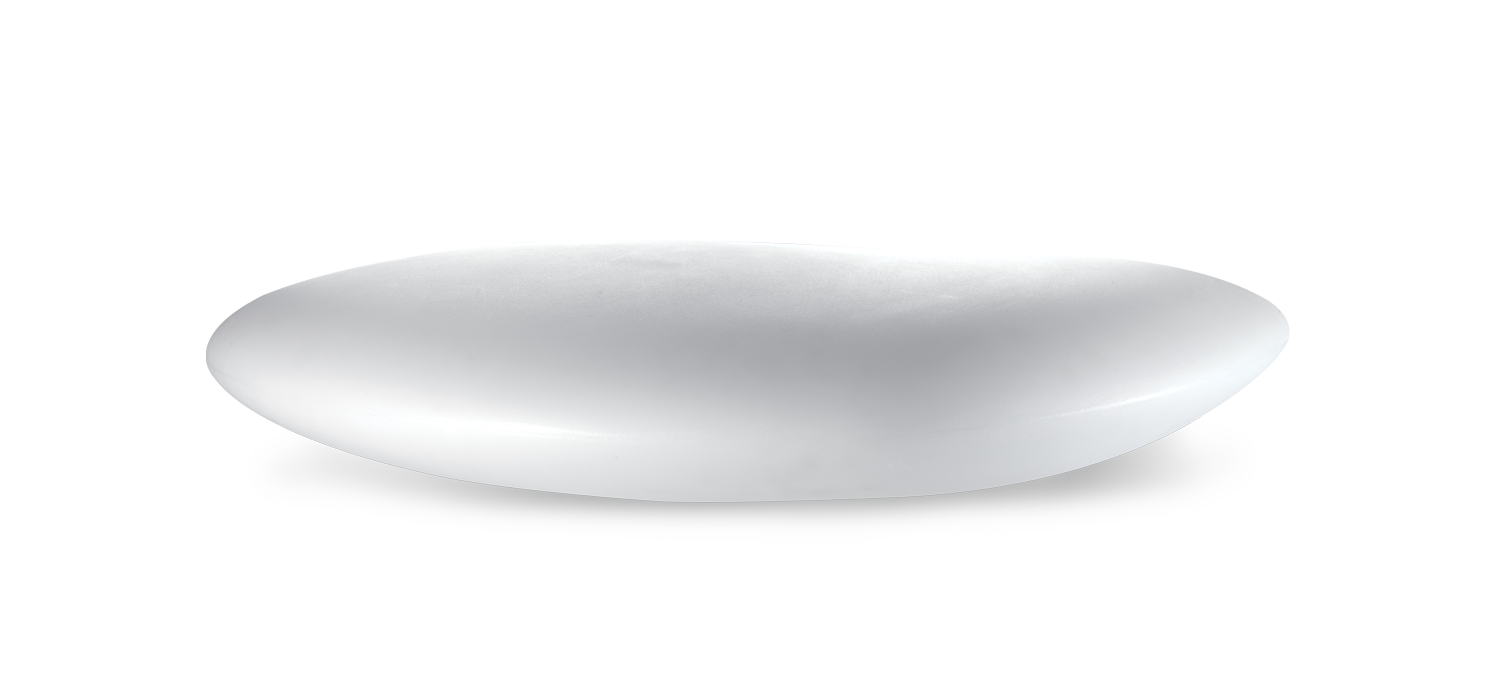 Made of thermoplastic material, Stone is a floor lamp suitable for scenically lighting of green areas and private gardens. Powered in class II with 300 cm black rubber power cable included and wired with Shuko plug; it is equipped with double E27 socket for Led or FBT lamps.
Characterized by its original shape, Curling is a portable garden lamp made of white thermoplastic material; it is easily held thanks to the handle integrated into the body and illuminates the surrounding area with dynamic light thanks to its RGB LED source. Curling can be recharged with a special cable supplied and has a maximum autonomy of 8 hours at full charge. Curling is equipped with an on / off switch positioned under its base with which it is also possible to select four different colors (red, green, blue and white); it is supplied with a special infrared remote control with which it is possible to manage the RGB dynamic light by customizing the luminous effect or by selecting the preset light scenes.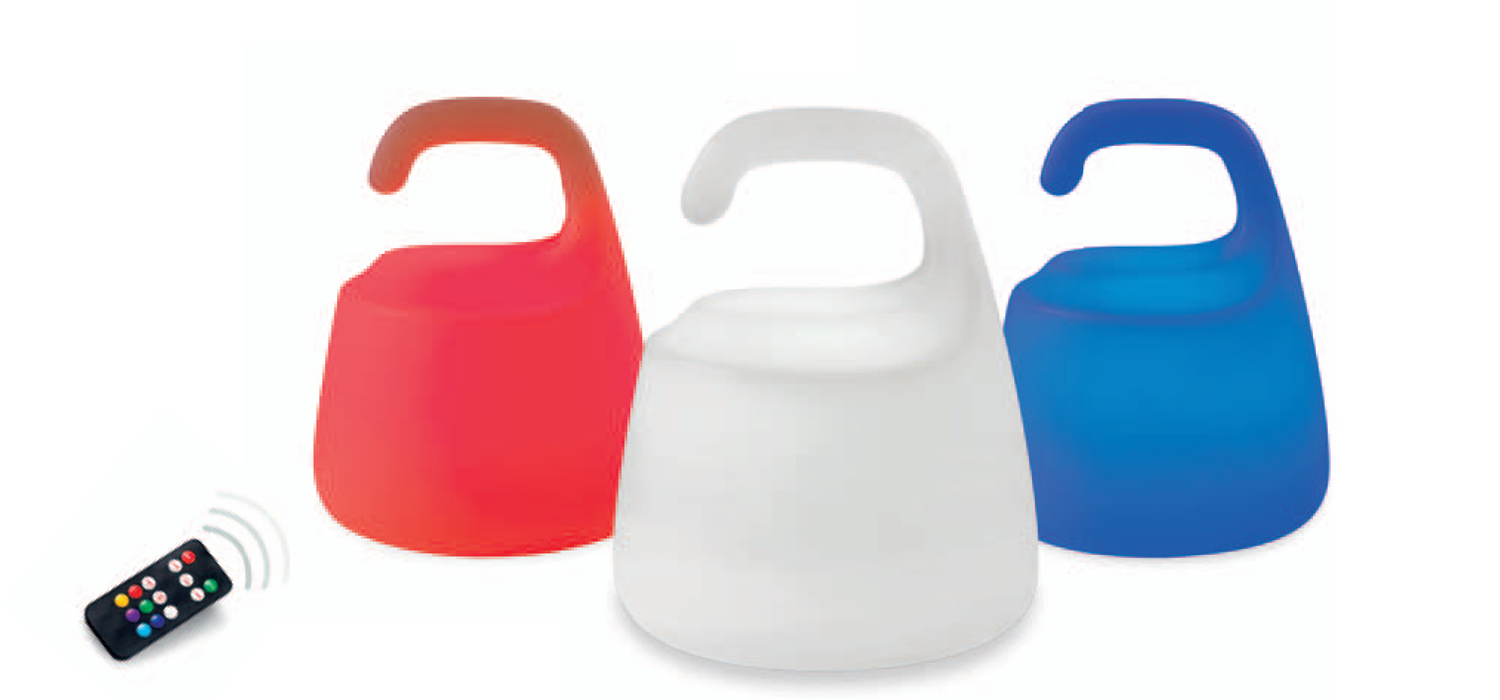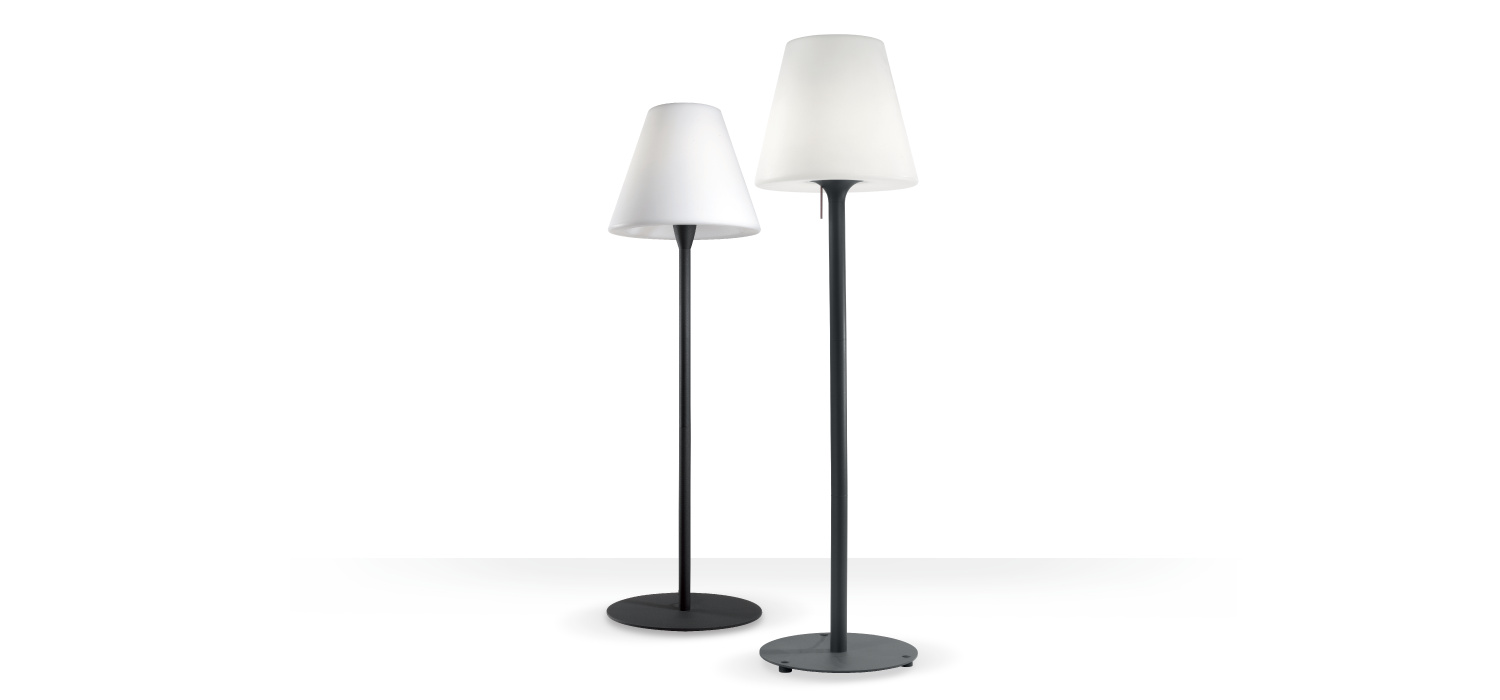 Pascià is a floor lamp designed for outdoor environments with lacquered metal structure and a thermoplastic diffuser. It is particularly suitable for the lighting of gardens, green areas and terraces; it illuminates the surrounding area without dazzling with soft diffused light. It comes complete with an E27 socket for FBT or Led lamps and a black rubber power cable, 200 cm long. and wired with shuko plug.