Stek is a pendant luminaire available in two different sizes: the body, in matt white or matt black painted aluminium, can be 60 or 80 cm long. The diffusing screen and the black cut-off allow perfect shielding of the integrated LED source, avoiding direct glare from all directions of observation.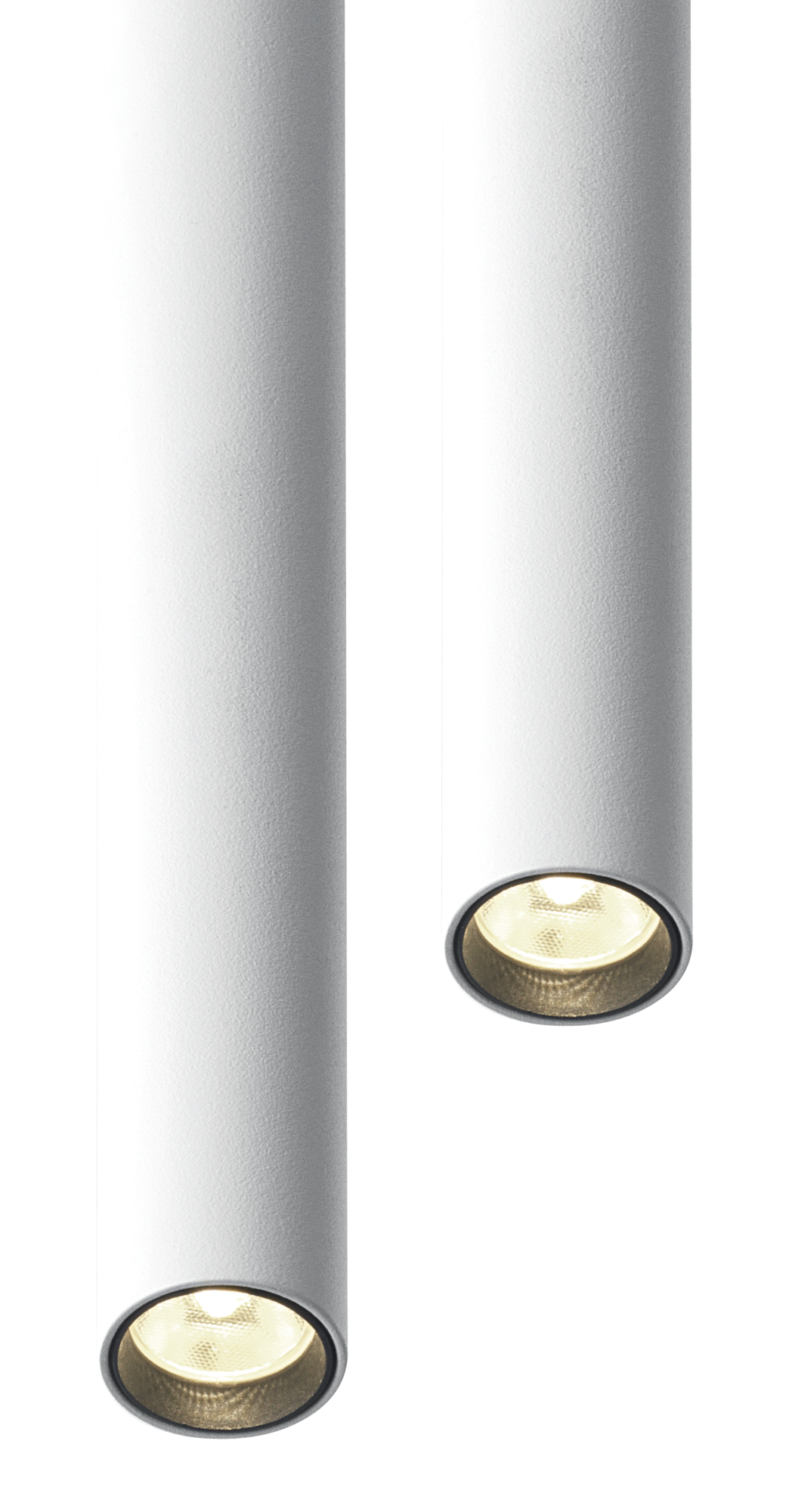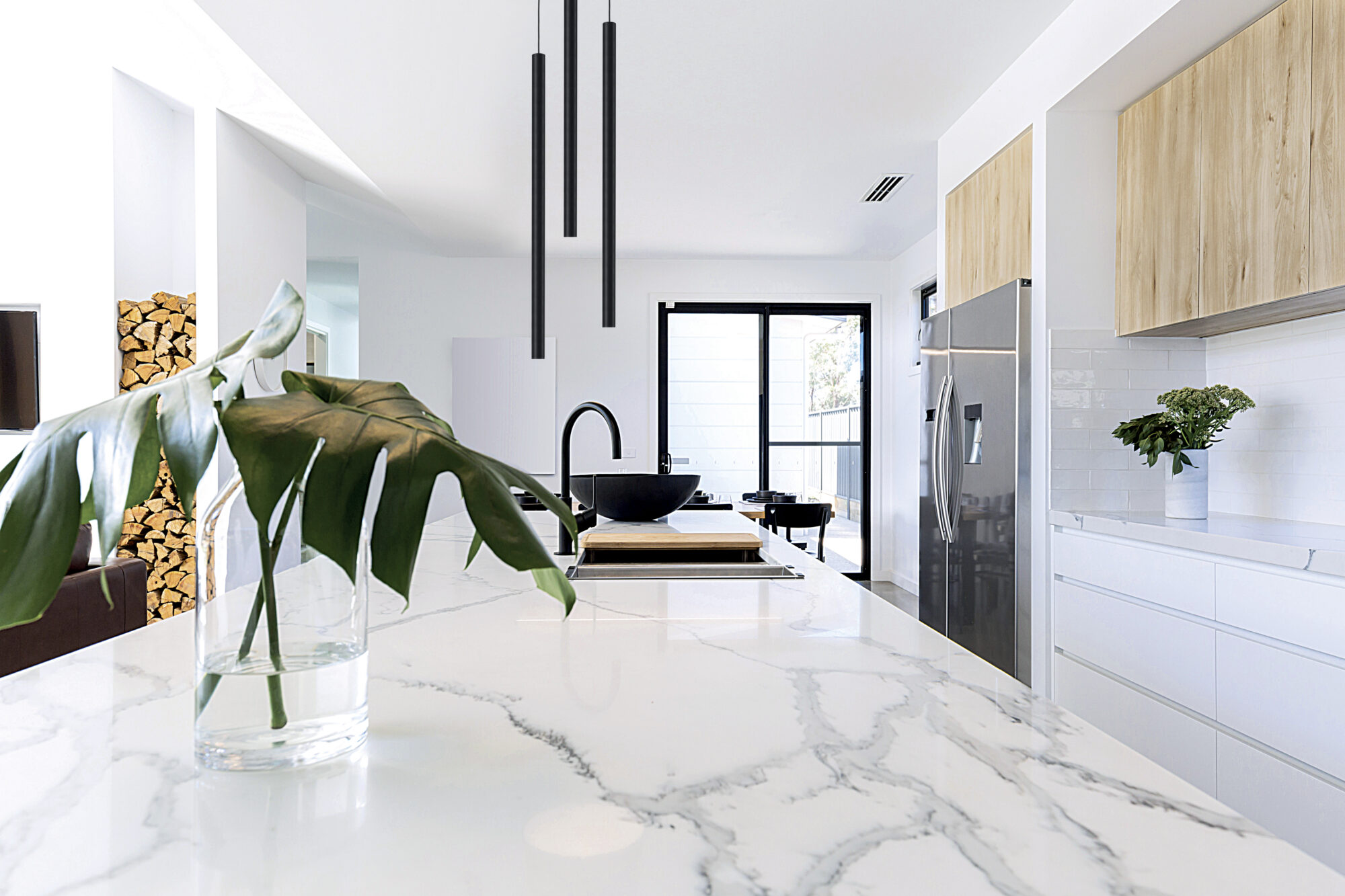 Stek is the ideal fixture for extremely defined spotlight effects. Equipped with an electronic driver integrated in the luminaire, it is complete with a transparent PVC suspension cable, maximum length 350 cm.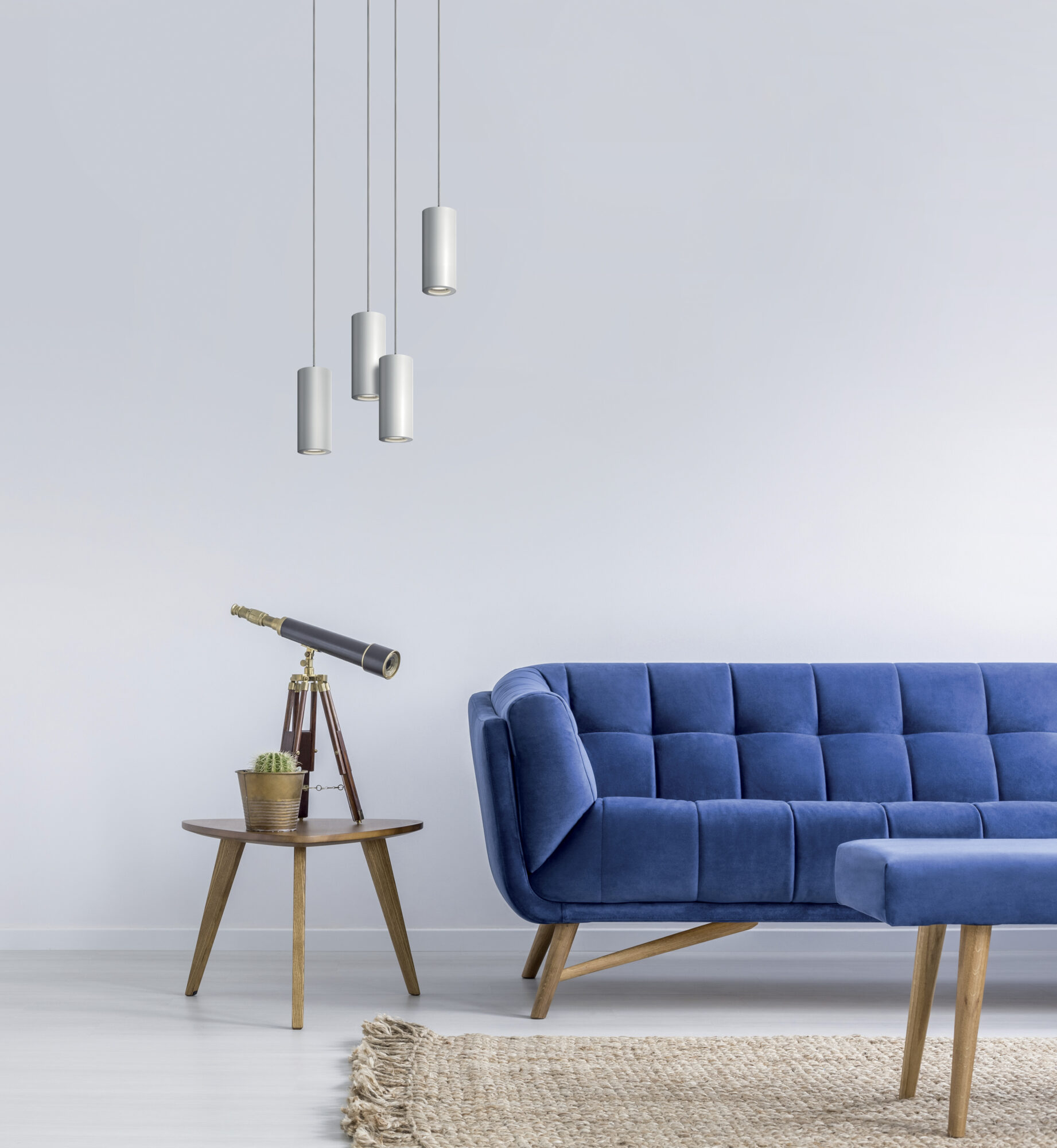 The Lupin luminaire series is made of matt white painted aluminium. The optical bodies are complete with anti-glare front and are equipped with an integrated electronic driver and GU10 lamp socket. Lupine is designed to illuminate with concentrated light effects; the range includes different configurations for wall or ceiling installation and is completed with coordinated versions for suspended installation.
Pendant luminaire. Matt white painted aluminium body. PMMA diffusing screen. High efficiency LED light source. For diffused light effects. Electronic driver integrated in the fixture. Adjustable diffuser. Other power gears available upon request and after checking feasibility. White PVC suspension cable. Maximum length 250 cm.