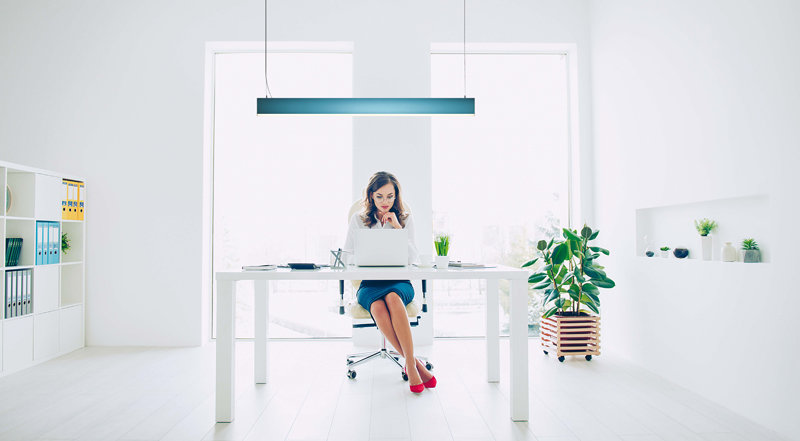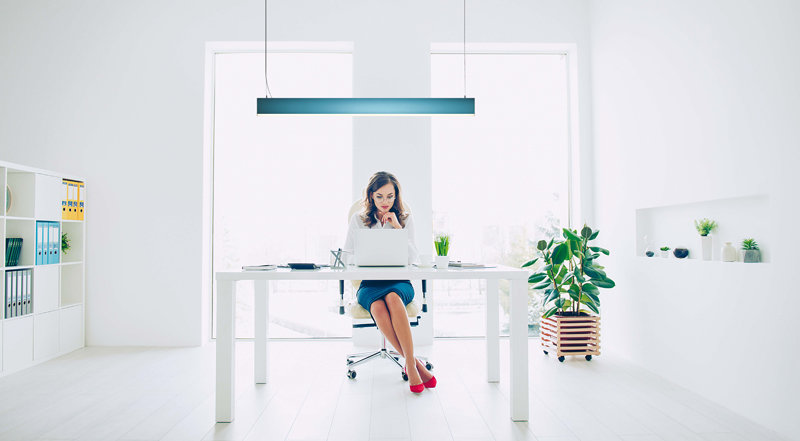 Karma is a device for indoor lighting that guarantees high performance in terms of lighting efficacy,
visual comfort and reliability over time. The Karma's body is made by aluminium, painted in matt white; it is
pre-wired and can be installed quickly thanks to the "fast plug" connectors and height-adjustable
suspensions. It is available in different lengths; it is completed with high efficiency optical modules already
equipped with lenses and latest generation LED boards. Karma is available as both a downlighter and an
downlighter / uplighter. The double emission versions can be configured both in single ignition or in dual
switching.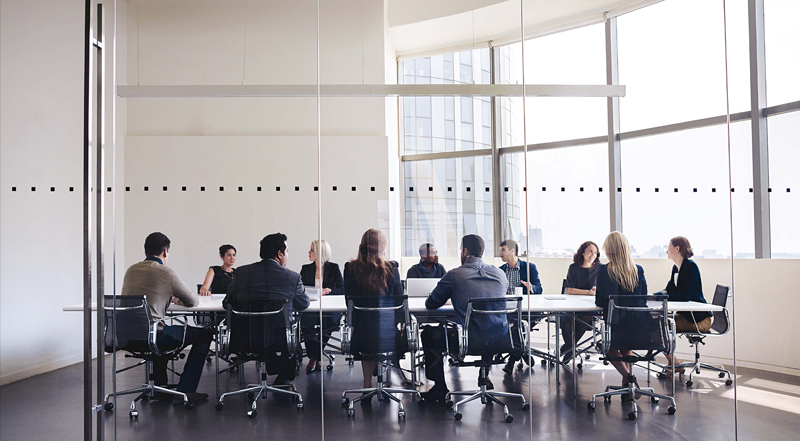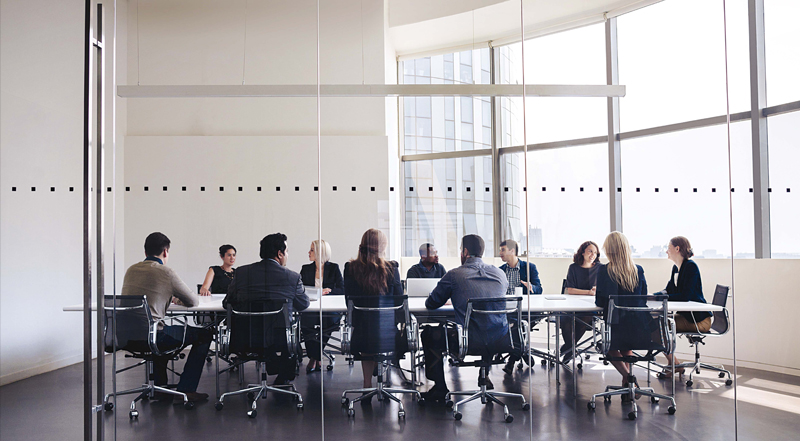 Segno is a modular system for continuous light lines with no discontinuance. Essential in design,
suitable for every application, integrating perfectly in all architectural projects. The Segno system is
composed of rail modules which must be completed with the appropriate mounting accessories
as a function of the type of installation to be carried out. The installation of the modules in a continuous
line is achieved thanks to the special mechanical joints "junction driven" which ensure better precision in
the alignment of the bars. The rail modules are pre-wired and can be equipped with different power
systems, allowing full compatibility with all electrical systems. The rail modules are already complete with
optical modules with magnetic fixing and the connection is made thanks to a quick connection plug. The
optical modules are equipped with lenses and LED boards, they are preassembled and protect the LEDs
from any possible accidental contact even during the installation.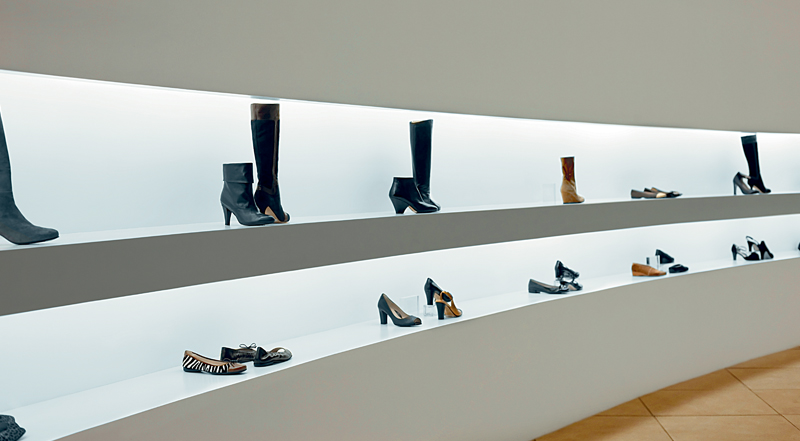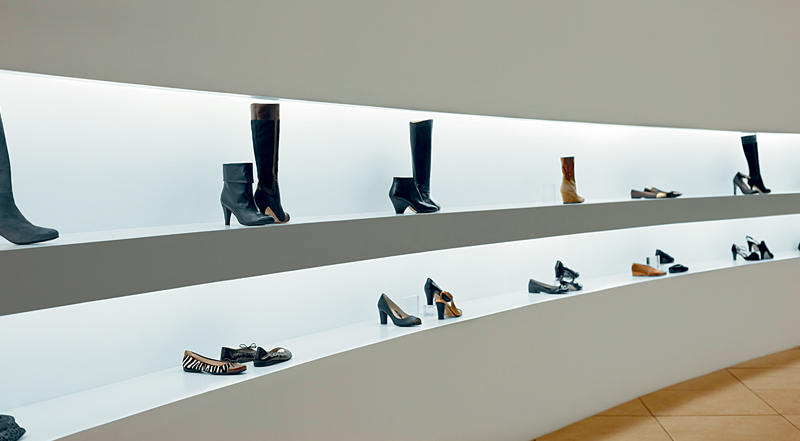 In the scenario of contemporary lighting, linear light systems are becoming more and more important thus
contributing to the creation of effects and solutions that hadn't been technically possible in a recent past. The primary
point of this technological breakthrough are LED strips of latest generation. Stripled are suitable for indoor and outdoor
lighting and help to achieve linear light effects to highlight paths, edges, volumes and niches. They are equipped with
high-efficiency LEDs with reduced dimensions and can be cut, according to the circuit, as indicated. With a wide range of
powers and light emissions, the luminous efficacy reaches 100 lm / W with CRI> 90 in indoor lighting versions. They are
powered at 24V available in IP20, IP65, IP66 and IP67, Tunable, RGB and RGBW protocols.
Custom cut
The proposed LED strip and profiles is completed with a series of additional services useful for simplifying the work in the client's premises. In addition to the purchase of the single component, it is possible to request cuts of LED strips and profiles, assembly of the strip on the aluminum profile, ordering strip cables of length.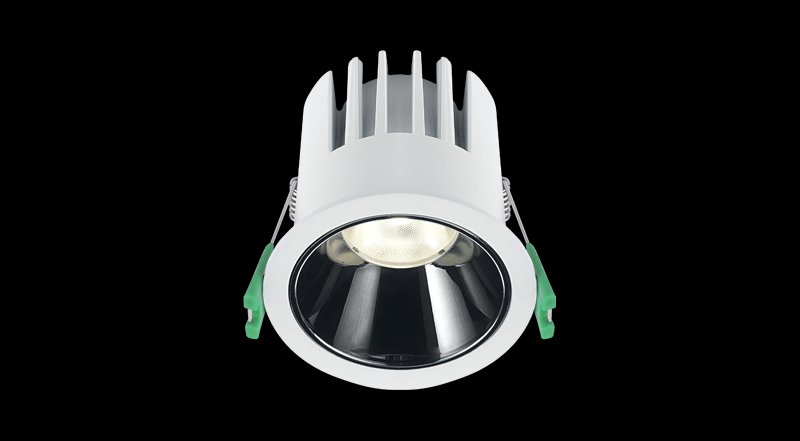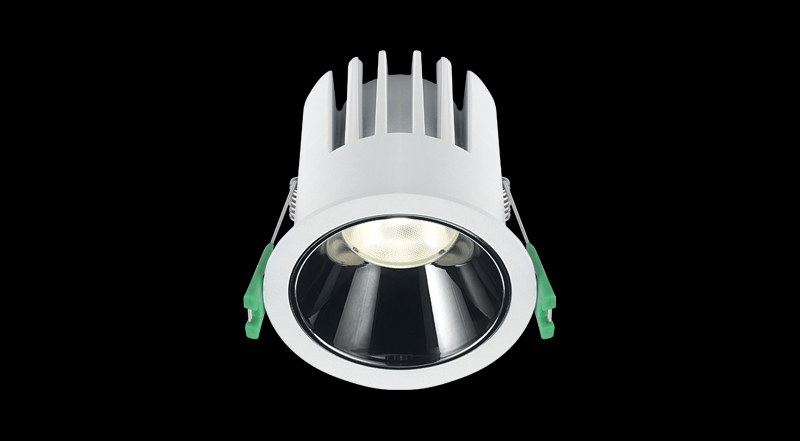 Retail Lighting – A complete range of downlights available in 4 wattages and 4 sizes: one-piece die-cast
aluminum body with integrated dissipator. 5 years warranty with a lifetime L80/B20 at 50.000h. Thanks to prime label
CoB Led with CRI > 90 and SDCM < 3, Bobby guarantees a long-lasting brillant light. Bobby is equipped with "flicker
free" driver and power cable completed of fast-plug connector for an easy and faster installation. Fixing springs have
plastic ends. They can be used with fiber panels and plaster slabs between
5 and 35 mm thick.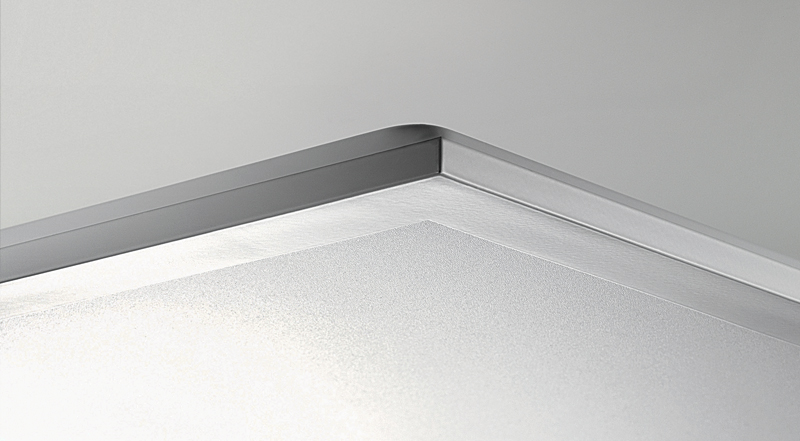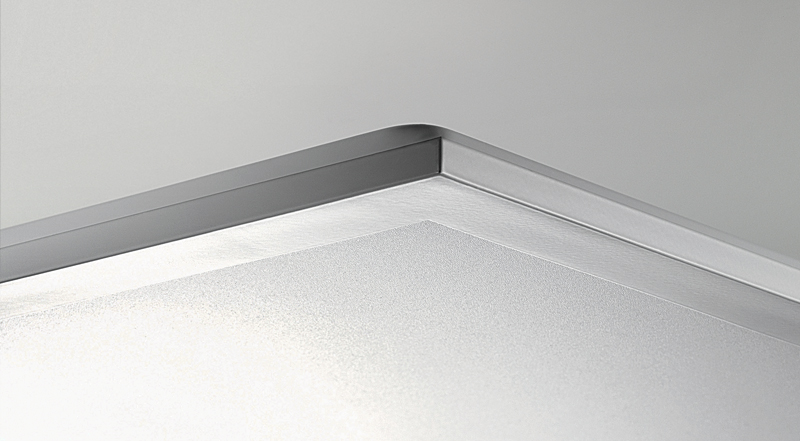 New Generation Led Panel:
• RAL 9003 White
• Driver Ripple Free
• Power Factor λ > 0,9
• Efficacy 90 lm/W
In just 3.5cm thickness, Backlit Panel can be installed on standard 60×60 false ceilings and is already equipped with a
"ripple free"
driver (no flickering). The LED sources, positioned on the bottom of the panel and combined with "one to led" optical
lenses, emit the totality of luminous flux in the right direction and operate in the best possible thermal conditions,
optimizing luminous performance and preserving the life of the LED over time (Light Output Maintenance L80 / B20
50.000h).